Dr Sam's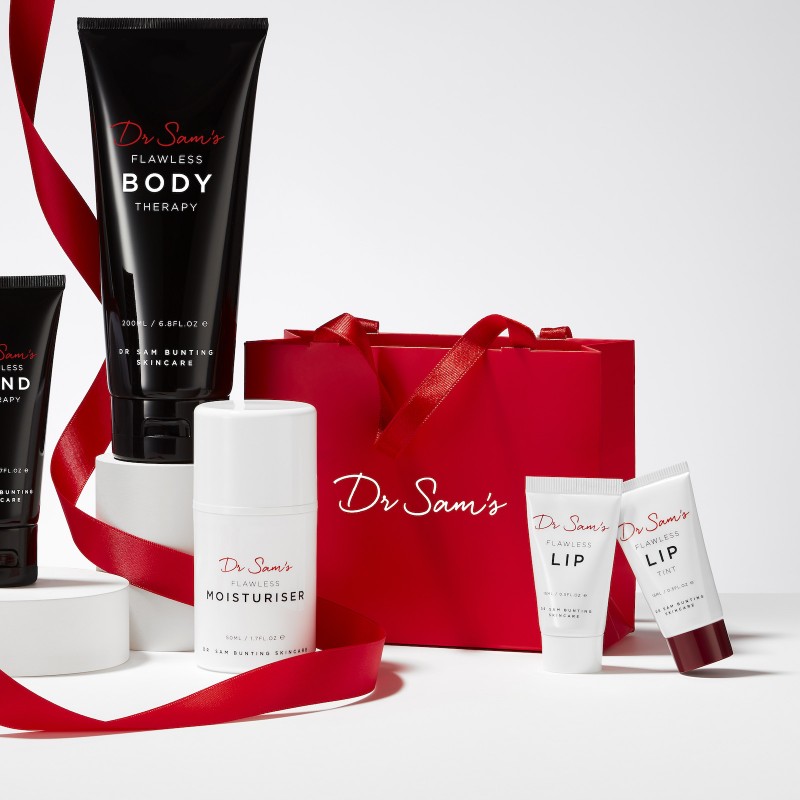 Dr Sam's is a Harley Street skincare brand that helps people understand their skin better, providing expert guidance based on science, not hype.
Having already worked with the team at Luxury Printed Bags earlier in the year, they returned for luxury gift bags for their Christmas promotion. Dr Sam's team knew exactly what they wanted and had an additional request... a gift tag added to each bag to make them that extra bit special.
They were looking for small bags, in the inverse of their usual colour pallet, red with white text, measuring 150 x 120 x 60mm, ideal for holding a selection of their skincare products.
Once the design had been approved, we created a full printed sample of the bag to ensure they were completely happy.
Throughout the process, we kept in contact with Dr Sams, ensuring that they knew where their bags were in our production schedule and confirming the delivery date and tracking information, so they knew exactly when to expect delivery of their luxury gift bags.
Although a larger order, it was all produced and delivered in just 3 weeks, and we think you'll agree the final printed gift bag is an absolute delight.
It's always wonderful to get feedback from our customers and see the beautiful red gift bags on their website alongside their product range.
It's great to work with a supplier who understands the urgency and time pressure of the projects, as well as providing high quality packaging at the end of it. Also I always had quick responses from Ross and the team and visibility of the process, which was very reassuring.