Danielle Styles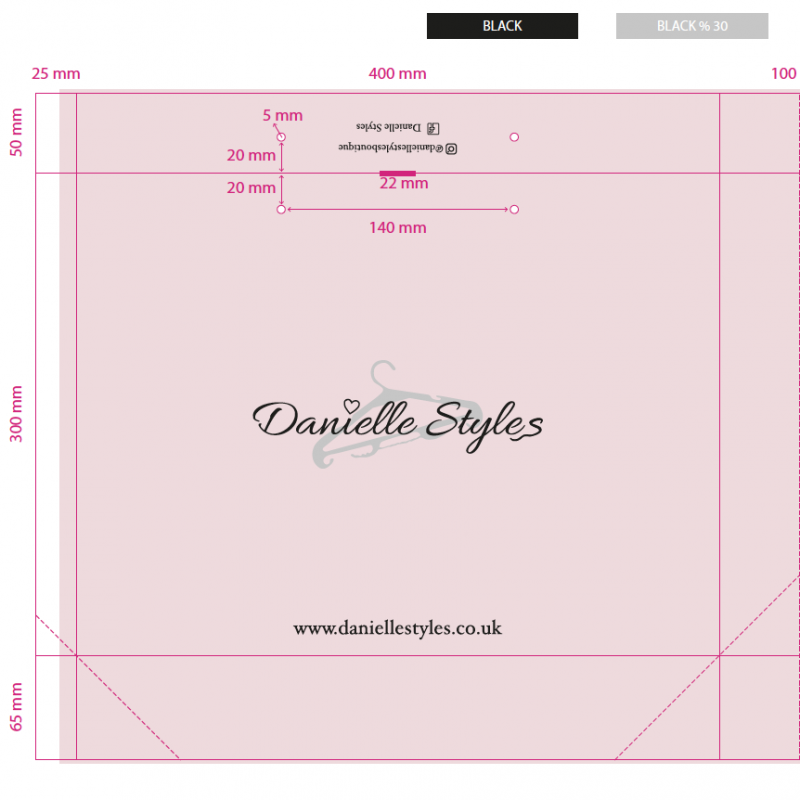 Danielle contacted us to help with her printed luxury gift bags to coincide with the launch of her first boutique store in Essex. This was such an exciting and momentous time for her and so it was great to be a part of this journey. Since Danielle's initial order of glossy ribbon handled bags, Danielle has returned to us again and again for repeat orders as her success has continued to grow.
We worked from Danielle's initial brief on 2 sizes of bags and with the design team created a digital proof for Danielle to sign off. This included choosing colours, finalising the logo and adding the finishing touches such as a ribbon closure and social media handles.
Danielle Styles Boutique now has 2 bags on a regular order 400x100x300mm & 340x90x230mm both with gloss lamination and pink ribbon handles & closure for that extra special feature to enhance the presentation of the products.
It has been so much fun working together on this project and we can't wait to see what's next for Danielle.